Date: Sunday, October 1st, 2023
Time: 3:00 P.M.
Location: Winnetka Bowl
20122 Vanowen Street
Winnetka, CA 91306
(818) 340-5190
Cost: $10/person
Bring your favorite food/beverage and come meet us on the lanes!
This is a special "Wilson-Family" tradition that goes back many years. Come hungry and be ready to enjoy some great company and Bowling!
We will also be announcing the winners of this year's Where Do You Kuk Sool? photo and video contest.
Join our BBQ/Potluck Committee or sign up to let us know what you will contribute to the event! All In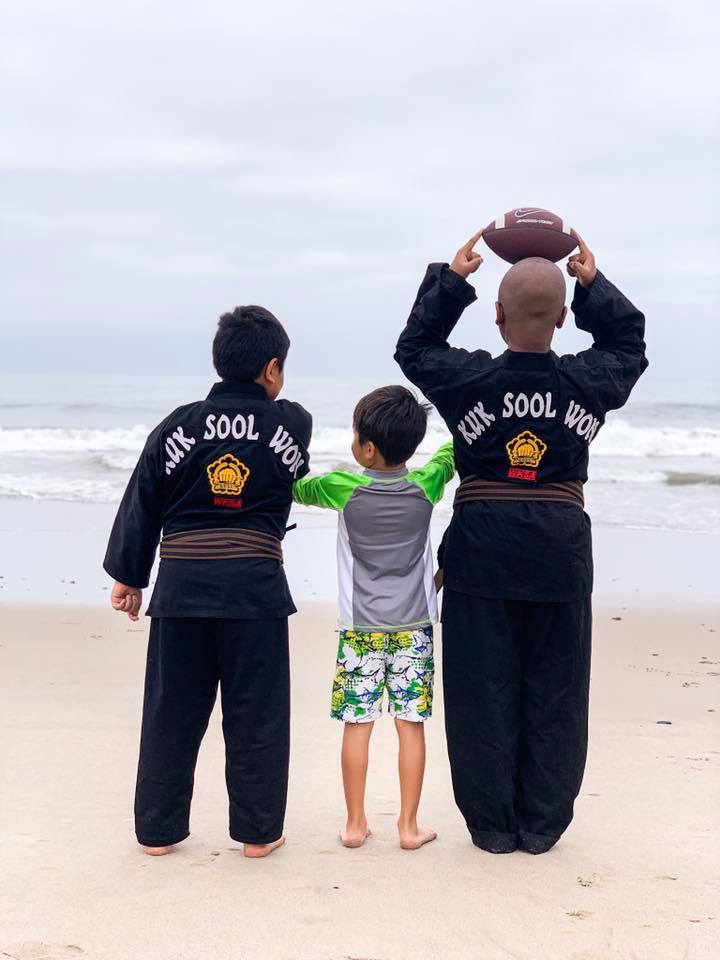 Every year, our students submit awesome pics and video of their training from around the world!
Where Do You Kuk Sool is a healthy competition that takes place on our private Facebook Group Page during the summer season — when many of us are taking advantage of vacation time to travel.
Traveling to new places is a great way to "promote international goodwill and strive for world peace through the practice of martial arts."
We've had students submit images of their Kuk Sool Won™ practice in the woods, on mountain tops, and in ancient buildings. We can't wait to see where your summer adventures take you!
To participate, simply click on the link below, and post your photos and videos to our group page with #wheredoyoukuksool — it's that easy!
Contest ends 9-1. Get your submission in now!
Not a member of our private Facebook page? If you are a student or parent/guardian of a student, we'd love to have you join us! Click on the link to be redirected to the page, submit a request to join the group, and we'll add you!
2023 SOUTHERN CALIFORNIA TOURNAMENT
Presented by: WKSA
Saturday, September 9th, 8:00 A.M. – 4:00 P.M.
Santa Clarita Athletic Club
24640 Wiley Canyon Road Newhall, CA 91321
STRONG, SMART, GOOD. MARTIAL ARTS!
Get signed up for tournament now. See your instructor.
FALL FESTIVAL
Where: Woodley Park
When: Sunday, October 29th 2023, Set Up Starts 9:30 A.M.
Kids Parade/Music: 10:50
Pumpkin Decorating: 11:00
Food/Games/Fun: On going
What to bring: Pumpkins, Decorations, Games, Prizes. Sign up for food items etc.
Excitement is building for our Annual Family Fall Festival! Families will be planning Food, along with crafts such as Pumpkin decorating, and fun games!
Everyone is encouraged to wear their favorite costumes and Fall colors. Our school spirit will bring everyone together for a day filled with fun, food and Family favorites!! Let's be All In!!